Archive for September 2017
Yes it was a windy afternoon. Course 30 kept the fleet between Spectacle and Snapper Islands and the 'top' mark at Longnose Point.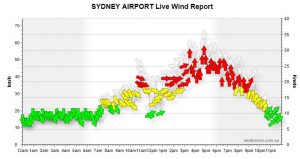 Please note that the starters flew the WHITE flag to signal the start of  Division 2. See the Course sheet for details.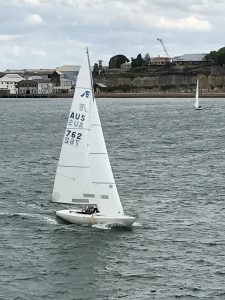 The wind was so bad that as yet the results have not appeared on the website. I'm sure they will shortly!
Well done to those that braved the windy conditions.
Chloe, Paca and StarElan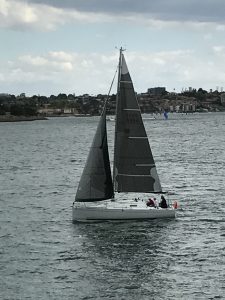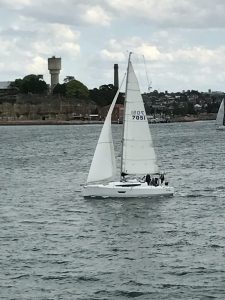 Audits will be conducted from 0900 hours (until 1200 hours).  It is a race day for Saturday Series yachts.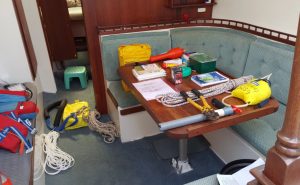 Please have the audit form completed and the equipment to be checked laid out.
Fire extinguishers can be checked at the club – $10 donation to YOTS.
Download a copy of the Equipment Audit form, GFS Sailing Instructions and GFS Safety Card from the GFS Yachts Page and have either an electronic or hard copy of the Racing Rules of Sailing. These are on the Yachts Page or click here.
Have a proof of insurance document available to be sighted by the auditor.
The required documents can be located on the Yachts page.
Please note that the house immediately above the clubhouse (#19) is due to be auctioned on site at 1045 hours on Saturday. I would expect that traffic in Bay Street will be just peachy!
Sorry for the late notice.
Down Harbour Divisions are on the Yachts – Results tab – 2017 2018 Season – Down Harbour Series.
Please note the Divisions are different to the Saturday Series Divisions. The starting order is –
Blue – Yachts
White – Etchells and Sports Boats
Red – Yachts
Some Down Harbour Courses are different please read the course sheet carefully.  Keep on the required side of the Bradleys Head safe water mark.
It was reported that last weekend the Nielsen Park YA mark was barely above water.
The breeze should be brisk please sail safely and keep a look-out.