Archive for February 2018
A funeral  for Ross will be held this Friday February 23 at 10:30 am at the Camellia Chapel, Macquarie Park (corner of Delhi Road and Plassey Road).
The service will be followed by a celebration of Ross' life at The Deckhouse, Clarke Road Woolwich from 12 to 3:00 pm.
This invitation extends to all Ross' sailing friends.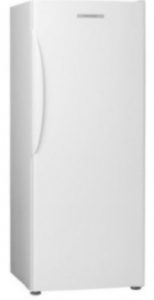 Please be advised that the members' fridge is provided as a service for members. It is an honesty system and is not available on days when the club's licence allows the bar to be open. It is available at all other times – weekdays, Saturday and Sunday race days.
At present the funds collected are not matching the funds expected. The system is currently under review and is being monitored to ascertain whether the shortfall is continuing and whether the service should be continued.
Dear Club Members
I was informed this Thursday morning of the passing of Ross Springer, owner and skipper of the blue fleet yacht Izzi.
Ross competed in Izzi on Wednesday night and was in the raft up at the club when the 40 knot southerly hit.
I saw him waiting patiently in the raft up for the outer yachts to clear little suspecting it would be his last visit to GFS.
Ross passed away at home Wednesday night and we will circulate details of funeral arrangements in due course.
Ross has been a valued member of the club and for several years we raced against him in the Blue division and also the Winter Wednesday events at RANSA.
Ross has been a loyal supporter of racing at GFS and will be greatly missed.
On behalf of all GFS members I express my sincere condolences to Ross' family.
Regards
David Edmiston
Commodore