Race dates are –

I believe it is now possible to enter the WHWS via the Balmain Sailing Club website via this link – WHWS Entry
The Sailing Instructions can be downloaded here WHWS Sailing Instructions
Course Maps (as well as in the Sailing instructions) are here WHWS Courses
Please note that the warning signal is 1125 Hrs
Race Results and Entry list can be found here – WHWS Results
If you wish to store your tender in the GFS clubhouse there are documents on the Club Information Page (Club Documents) to assist with your application. You must read and fulfill the requirements outlined in the policy and submit the Dinghy Storage Application which can be downloaded from the page.
Current situation with regard to the waiting list is also on the Club Documents page.
Roads and Maritime is conducting a state-wide audit of moorings from April 2019 that is being progressively rolled out across NSW. The mooring audits are conducted each year between March and September.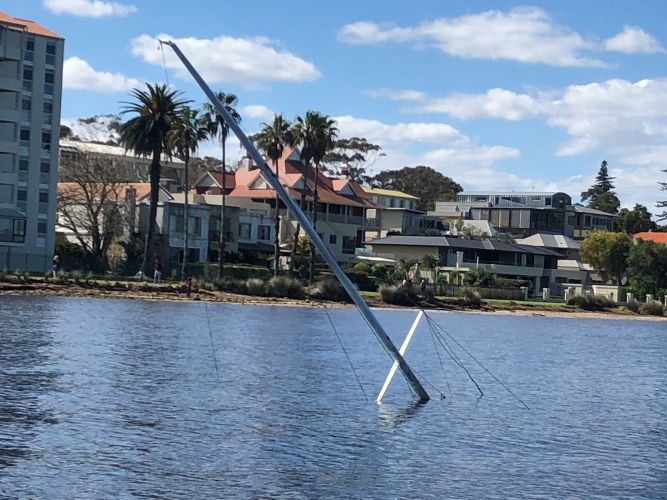 Before an audit is conducted, a letter will be sent to the registered mooring licence holder advising the licence holder that an audit of their mooring and vessel has been scheduled for the following month. The letter will contain information on what needs to be done to make the vessel and mooring apparatus compliant with the mooring licence conditions. A brochure with details of the mooring licence conditions will be attached to the letter.
Further information can be found – here
Mooring licence conditions – here
The GFS annual Prize Presentation is a day to celebrate the sailing season and recognise the winners and place-getters in Twilight and Saturday Yacht Series for 2018 – 2019. All GFS skippers and crews not just the winners are welcome. Kick-off is 3:00pm. Be there!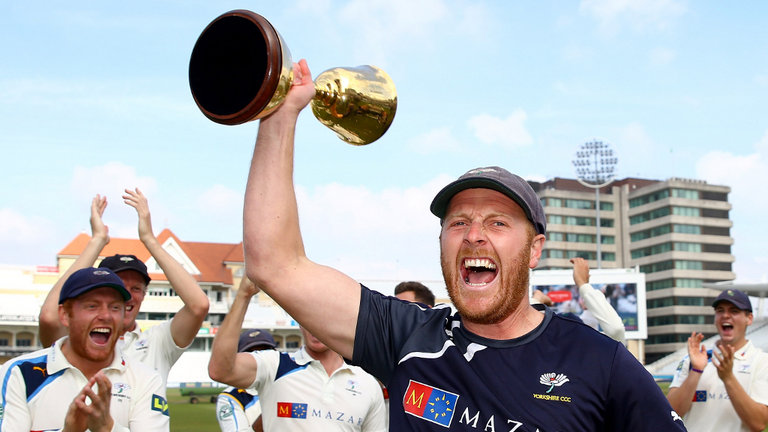 However, if your boat is listed below you may get a surprise and it would be appreciated if either the skipper or a representative is present to accept it (no need to make a speech).
AETOS, AMATEAU, ARAWA, AURORA, AVALON, BEAR, BLUE CHIP, CAPRIOLE, COCKATOO, DISKO TROOPER, DOLPHIN II, DUMP TRUCK, FAST FORWARD, FIREBALL, FLAIR, FOLKLORE, FORCE FOUR, FOXY, FRENCH CONNECTION, GWHIZZ, HASTA LA VISTA, IRUKANDJI, JOKA, JOLI, KOKO, L'ATTITUDE, LISDILLON, MADDER N BADDER, MERIDIAN, MISTRESS, MUCH ADO V, NAUGHTY CALL, PACA, PACIFIC EDGE, PASSION X, PEA JAY, PEJO LARK, REX, SAOIRSE, SERENDIPITY, SHEMOZZLE, SILVER SPRAY, SPEEDWELL, STARELAN, SWEENEY-TODD, SWEET CHARIOT, TANA, THE SAINTS, TISM, UTOPIA, VESILLE, WIND CHARMER, WORLDS APART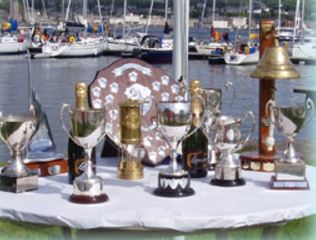 The Annual GFS Prize Presentation will be held at the clubhouse on Saturday May 25 commencing at 3.00pm. Come along and enjoy the friendly off-water discussion and applaud those of us lucky enough to win or gain a place in a GFS Series.
Race 5 Performance Racing at Sail Port Stephens.

Lots of good photos of GFS boats on the GFS Facebook page.
David Edmiston's friend and crewmate of many years, Ron Beament, passed away on board Passion X on Monday afternoon during the Commodores Cup regatta at Port Stephens. Ron had a lovely temperament and was a great supporter on and off the water. He was extremely knowledgeable and all the crew enjoyed his company and his conversation.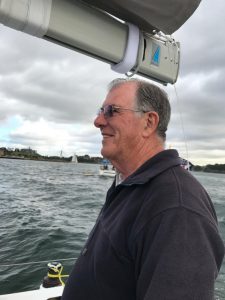 Ron helped with the modifications on David's old Passion and with the building, turning and launching of Passion X. His handiwork will live on in Passion X. Ron passed quickly among friends he had sailed with over many years and despite the best efforts of the crew, committee boat, paramedics and water police could not be revived.
The regatta held a minute silence for Ron on Tuesday and many of the fleet flew black ribbons for him on Wednesday. The Greenwich Flying Squadron members at Port Stephens will toast Ron with his signature drink, a lemon lime and bitters, tonight.
Ron's memorial service will be held this Saturday 13th April, at 11:30 am at the East Chapel of the Northern Suburbs Memorial Gardens and Crematorium, 199 Delhi Road, North Ryde. Family and friends are warmly invited to attend. Sadly missed.
Commodore's Cup – Div 4
Well done Julian and crew!
| | | | | |
| --- | --- | --- | --- | --- |
| 1 | FAREAST 28R | AUS320 | Gerrit Veenemans | 1.0 |
| 2 | TROPPO | 05 | John Glease | 2.0 |
| 3 | SWEENEY-TODD | AUS067 | J Todd / K Sweeney | 3.0 |
April 8 to 14
Good luck to the GFS contingent sailing in PS Race Week 2019. More than 160 individual craft have entered – the largest fleet in the event's 12-year history.
Competing boats –
Aetos
42 South
Hasta La Vista
Koko
Passion X
Tana
Sweeney Todd
You can follow their exploits at https://www.sailportstephens.com.au/
Some good photos are already appearing on the GFS Facebook page.
Helly Hansen are offering GFS members a special 20% discount on orders placed on their web site before midnight on 21st April 2019. Just use the code GFS20 when you check out with your purchases.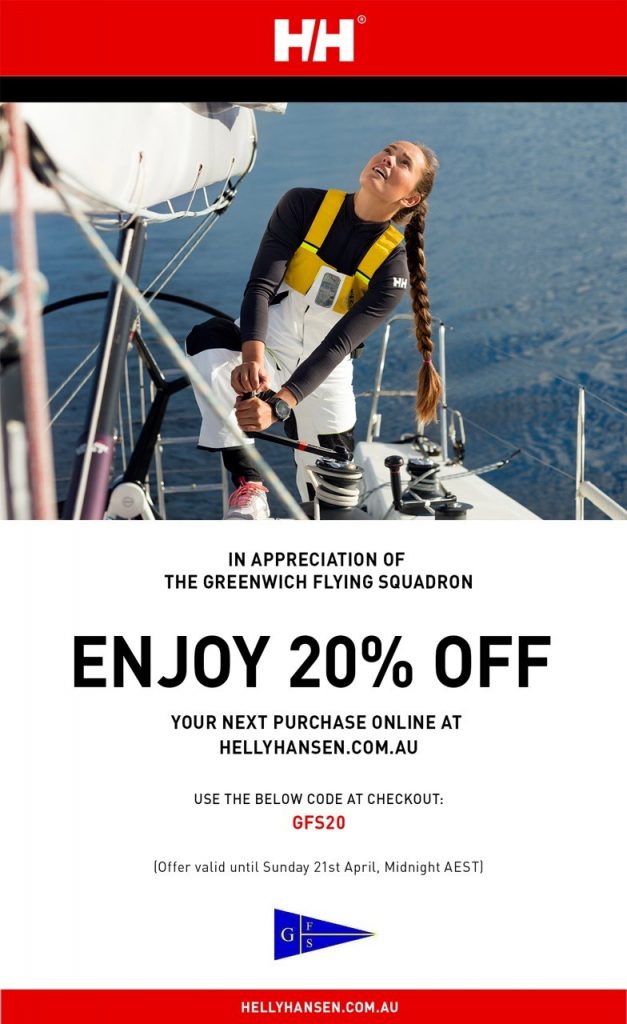 Australian Maritime Safety Authority – Marine notice 1/2019
The GPS system transmits time to GPS receivers using a format of time and weeks from a start date of 06 January 1980. GPS Rollover week occurs when the data field in the navigational message sent by GPS satellites reaches the maximum limit of 1023 weeks and 'rolls over' to week zero. This last occurred in August 1999.
This marine notice advises Global Positioning System (GPS) users of potential issues that may occur with older GPS receiver time and positional accuracy as a result of the scheduled GPS week counter roll over on 06 April 2019.
Some older GPS receivers are unable to make the transition from week 1023 back to week zero. If your GPS receiver is outdated or has not had a software update, it may revert to reading the week zero as August 1999. When this happens, the internal clocks of these GPS receivers will experience a lack of absolute reference and may give incorrect time or position information, or may lock up permanently. Some GPS receivers may experience issues and disruptions prior to or after the rollover date.
Some GPS receivers are repairable with upgrades, but others may become unusable. Newer receivers that are fully compliant with GPS ICD-200 should not encounter any issues.
This marine notice is also available to download in PDF format: Global Positioning System Rollover week—06 April 2019—Marine notice 1/2019 (PDF 250 KB).
Thanks to Brian Carrick for bringing this to our attention.

All survived the onslaught!
This video is also on the Rolex Sydney to Hobart Yacht race site. It gives a great insight into ocean racing compared to Twilights and Saturdays at GFS.
Just a reminder if you open the members' fridge, please remember to lock it after use.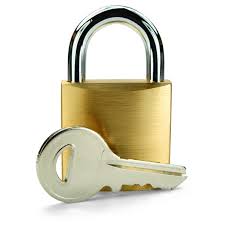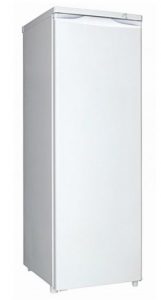 Welcome to both Richard Hawkins and Marriane Urth who have taken on the responsibility for Sunday sailing at GFS.
Richard has the responsibility for the Junior fleets – Sabots and Junior Lasers. Marriane overseas the older age group Laser sailors. David Maclean remains as the juniors' mentor and coach.
The club values its commitment to the Sunday program and we are indebted to Richard and Marriane for taking on these roles.
Junior Sabots and Lasers sailing on Sunday March 10.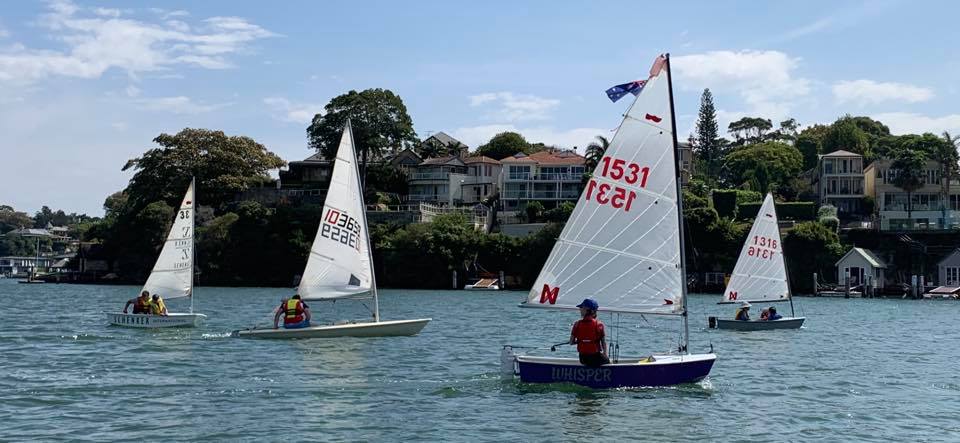 Love the sail number 1531
A large number of sails have been left in the clubhouse and are interfering with other members access to their boats. On Sunday morning the sails were impeding movement of the tenders and preventing the Junior and Laser sailors accessing their dinghies.
The sails have now been stacked at the clubhouse entrance and need to be removed asap. Please note that personal property can only be stored within a member's allocated tender rack.
Pam Joy, Commodore