My name is James Arnold, I am the fleet captain for the Sydney Etchells fleet.
Please be aware that there is a buy – sell  – swap day on the 1st April from 8:30 to 11:30 at RSYS.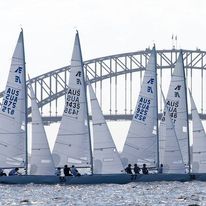 For more details, follow the link here
Drinks are provided in the Members' Fridge at a small cost at times when the bar is not operating. The returns from the fridge are reconciled with the cost of stocking the fridge. The funds are used to offset costs incurred in sailing activities, like the provision of starters (as opposed to duty crews rostered for start duty). Please make sure any purchases are fully paid for. From January 1, 2023 the price of drinks from the fridge is $4.
The 2022/2023 Twilight Racing Season Duty Roster has now been published –
Twi Dut Crew
.
There is also a link on the Sailing Racing Information page.
Would all skippers please check the Roster for your duty dates and make a note in your calendars.
Unfortunately the race was abandoned which proved to be a good call. The GFS committee will always make decisions based on the perceived and expected conditions at the time to ensure the safety of members, their crews and to prevent possible damage to yachts. Furthermore, with the wind from the south and south west the club pontoon is vulnerable to shifting wind directions when crews are embarking and disembarking and tenders are being launched.

Wind at Sydney Airport March 1. Click to enlarge.
I was honoured to be the representative of GFS at the Scattering of Ashes of Rob McAuley on Sunday 15 January.
Rob died in January 2020 but due to Covid, his last wish, the scattering of his ashes off Sydney Heads, was delayed for two years.
On a perfect Sydney summer day his family and friends, including his great mate, John 'Shero' Sheridan, left Wharf 7 on the James Craig tall ship for a 4-hour voyage. At 2 nautical miles off North Head his wife Anne and son Cameron and daughter Rohan privately scattered his ashes into the sea.
Rob was a cinematographer, director and documentary film maker. He had crewed on the William Fife 74-foot schooner Astor which won line honours in the Hobart race in 1961, 1962 and 1964. He joined GFS and revived our newsletter and called it 'Humbug'. Here he raced with a Thunderbird and later an Etchells.
He is best known for 3 documentaries: The Liners, The Battleships and The Airships. These were so good that they were sold to most countries in the world.
Rob filmed the 1970 London to Mexico Car Rally and it was a pleasure to meet a Volvo co-driver, Gerry Lister, who told me that Rob was such a bad driver that they made him sit in the back seat and make their coffee!
There is a short obituary on the GFS website that can be accessed by the Search button and a longer one on the CYCA website.
The best way to remember Rob is by watching the CYCA Archive Project Episode 17, Parts 1 and 2.
John Amos
Unfortunately the mailout of the January Humbug Lite failed. If you are interested you can read it by following this link – Humbug Lite Volume 8 January 23.
The GFS Raffle will be drawn this Wednesday at dinner following Twilight Series Race 3.
There are some wonderful items –
4 Helly Hanson jackets
Beautiful Zjoosh Gift Basket
Marianne Urth sailing bag
Doyle Macdiarmid sailing bag
2 Marianne Urth oil paintings
Robert Oatley wine bundle
Tickets are $5 or 5 for $20.
If you will not be at the club and wish to purchase tickets, please contact Glenda Cameron-Strange on 0419 983 680 for details.
The 187th Australia Day Regatta – the oldest continuously-run annual sailing event in the world – will be held on Australia Day, January 26, 2023 on Sydney Harbour.
It would be good to see a contingent of GFS yacht contesting the races on the harbour on Australia Day. Entry information can be found on the ADR website – https://www.australiadayregatta.com/
The 2023 Regatta Program will not be printed as a hard copy and can be viewed here – 187th ADR 2023 Program – it lists the 2022 Greenwich ADR winners.
If you intend to compete in the Saturday or Twilight Summer Series you must enter the series separately on TopYacht (it is not the same entry as the Saturday or Twilight Series (Spring and Autumn).
Please be advised that Lane Cove 12ftSSC will be hosting Round 1 of the Allen Flying Eleven State Championships this weekend and have 40 boats registered for the event.
All racing will be on the eastern side of Cockatoo Island and Mann's Point. Please be vigilant.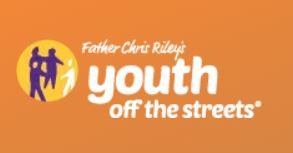 The Committee is pleased to confirm that with the return of a full Program of Twilight Sailing, GFS would again invite Youth Off the Streets (YOTS) and their workers to sail with us for one race in December and then join us for a BBQ. YOTS has accepted the invitation.
This recommences the program that has been run for 20 consecutive seasons, although being cancelled for the past two years due to Covid. This year we are expecting up to 35 YOTS and their workers to join us on Wednesday 7 December (fall back date is 14 December in case of cancellation due to adverse conditions). The event will be conducted, as in the past, with boats arriving at the dock from about 5.15 to pick up crew to take one or two YOTS or workers on their boat for a racing experience.
With respect to RRS 46 requirements, we have arranged to use Australian Sailing's Bulk Upload Facility to add the visitors' names, birthdates and emergency contact details to the AS Database. This will generate AS#s as required and provide access to the AS personal safety insurance facility for all the kids and workers involved. This will mean individual skippers will NOT need to add the kids or workers names, AS#s etc to their own POB Lists.
Thanks in advance to those skippers who can assist with this very worthy GFS activity.
For more information about Youth Off the Streets go here.
Seeking 4 GFS members with sailing experience to join a Robert Oatley sponsored boat, in the ASX Charity Regatta on November 11 at Middle Harbour Yacht Club. Information about the regatta is here.
Drinks and lunch provided
Would be great to get to get representation from GFS as Robert Oatley have been generous sponsors to our club over the years.
Will be a fun day out on the water.
If interested please email Maree van Bellen maree.vanbellen@gmail.com
Please respond as soon as possible.