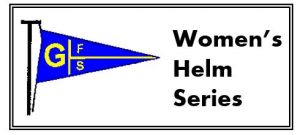 The 2021/22 Women's Helm Series is soon to commence.
Our first twilight race in being held on Wednesday 22 December 2021 (Summer Race #1).
Our second race is on 5 January 2022 (Summer Race #2).
Our third and final race is on 19 January (Summer Race #4).
Notes: A yacht competing in the Women's Helm Series must have a minimum of 2 persons on board (skipper and 1 crew member).
The yacht must be helmed by a female. The Women's Helm Series and Twilight Series are held simultaneously and point scores are separately awarded.
Keep tuned for registration details.
Please contact me directly if you have any questions or would like some assistance or training.
We have received significant interest in this race sub-series and we're looking forward to some great racing!