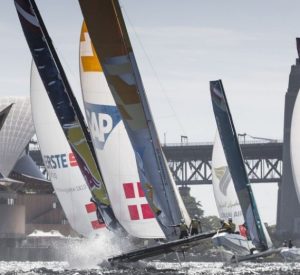 As a result of the Extreme Sailing Regatta  from December 8 to 11 GFS Down Harbour Race 4 has been moved to Saturday December 3.
Saturday Summer Race 2 will consequently now be on Saturday December 10.
Although the Extreme sailing event has been moved to the northern side of the harbour in the vicinity of RSYS, the expected spectator fleet may restrict our race.
The following week December 15 to 18 is the Sail Sydney Regatta with various classes contesting events on several harbour locations.
For details regarding Extreme Sailing follow this link https://www.extremesailingseries.com/events/view/australia
and for Sail Sydney https://websites.sportstg.com/assoc_page.cgi?client=1-9990-0-0-0