Australian Sailing has received advice from NSW Health about community sport in the current Covid environment. Sailors are requested to heed the recommendations from the Chief Health Officer for all community sports to avoid inter-regional mixing within the Greater Sydney area. NSW Health have requested State Sporting Organisations for water-based sports in Greater Sydney (i.e. Sydney Harbour) to designate at least three (3) 'regions'.
Australian Sailing have followed this request for the longer term benefits of the sport and put forward regional zones as requested. These recommendations are in play at this stage until the end of September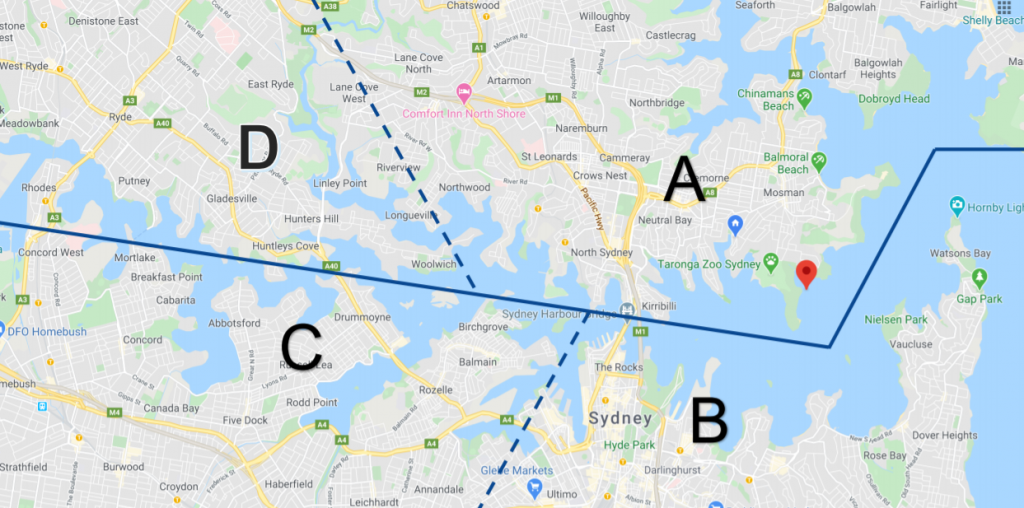 Skippers are requested, where practicable, under these recommendations to sail with a crew who usually reside in their own local area and from a club in their local area, to help discourage travelling for community sport.
This literally means, if you live in Area A, you should ideally sail with a crew all from Area A where possible. As this is not a recommendation GFS is able to monitor and enforce and it will be left to individual skippers to take responsibility for the health and safety of their crew.
So not to disadvantage skippers who feel they are unable to compete because of area restrictions, races will not be included in Series or Overall Season Point-Scores whilst the current restrictions remain in force. Most clubs are following this.
This is a change to how sailors would normally sail on many boats and with various clubs. Australian Sailing seeks your assistance to comply with the recommendations which will help ensure that sailing and racing are able to continue during this pandemic.
GFS response while these restrictions remain.
Skippers are responsible for monitoring the health and safety of their crew
Sail with crew from designated areas where practicable
Crew lists are to be submitted for each race on TopYacht
Race starts will mainly be from the GFS Clubhouse
Saturday Series races will be all non-spinnaker (sorry Etchells)
Down Harbour races will be reviewed
No pre- or post-race gathering on the deck
Race results will be published (later and not just after the race)
Race results will not be included in series and season point scores