On behalf of GFS Members a belated 'well done' to Christian Beck and crew for their efforts in the recent Sydney to Hobart yacht race.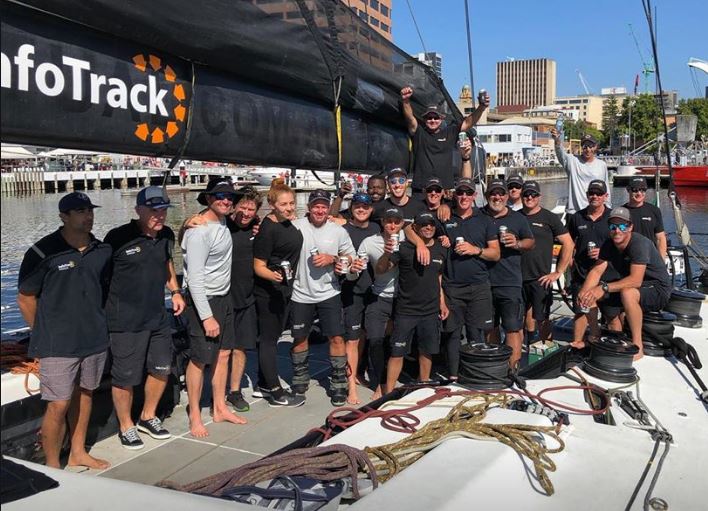 InfoTrack finished the race for line honours in second place and were 3rd IRC in Division 0 and 18th IRC overall.
As first Yacht out of Sydney Heads, the Jack Rooklyn Memorial Trophy and Cannon were awarded to InfoTrack. InfoTrack also received the CYCA Trophies for second over the line and third in IRC Division 0.