Congratulations to Peter Hamilton and crew with Red Williams' first place in the Sail Port Stephens Commodores Cup series non-spinnaker division.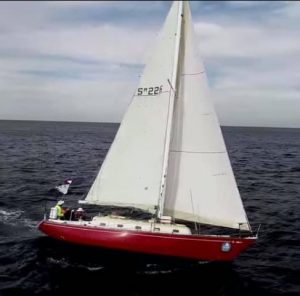 Red William
Also congratulations to Rob Hale and crew on Jackpot – 1st in Performance Cruising Division 1 and John Veale and crew on Hasta La Vista 3rd in Performance Cruising Division 3. Koko were unlucky to be relegated to 4th in Division 2 Performance Cruising on a count back.
Well done also to the Tana crew for first place in Division 3 Performance Cruising Race 3.
Check the GFS Facebook page for some excellent pictures of GFS participants in the event.