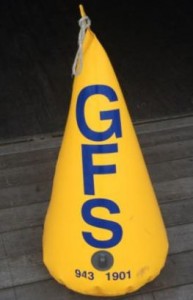 Autumn Race 6 the penultimate event of the season  saw grey skies and looked foreboding but the rain held off and the wind hung in for a good day on the water. A good group met back on the deck after the race to discuss the merits or not of the day's sail and possibly lynch the person who writes these reports.
The full talent of report writing which could deserve such treatment is on exhibition in the full race report which is here.
Next Saturday in the true ANZAC tradition is the final race of the 2014 – 2015 Season. The Flair reenactment of the landing on the GFS pontoon generally went un-noticed as we farewelled one of the F-crew after the race as he left for Gallipoli.