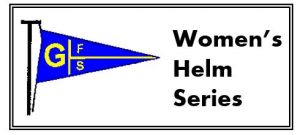 The 2021/22 Women's Helm Series starts next week!
Please email me to register (if you haven't already) if you are participating with your yacht name, Division and name of Female Helm.
Race 1: Wednesday 22 December 2021 (Summer Race #1).
Race 2: Wednesday 5 January 2022 (Summer Race #2).
Race 3: Wednesday 19 January (Summer Race #4).
Notes: A yacht competing in the Women's Helm Series must have a minimum of 2 persons on board (skipper and 1 crew member). The yacht must be helmed by a female. The Women's Helm Series and Twilight Series are held simultaneously and point scores are separately awarded.
We have received significant interest in this race sub-series and we're looking forward to some great racing!
Contact me with any questions!
Regards, Holly Charalambous
Aetos