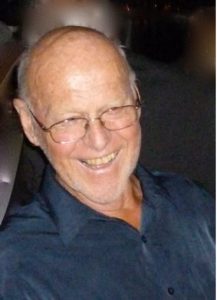 With great sorrow I advise that our current club Patron, Hans Kannegieter, passed away this last weekend on September 18.
After over 40 years of membership at GFS Hans was elected Patron at our Annual General Meeting this year. He accepted the role with great grace and courage and just a few of us knew the effort he made to be able to attend the Annual General meeting and pass the vote of thanks to the retiring Patron John Notley. I am pleased that I have kept a copy of Hans' speech on file.
Hans learnt his sailing in Holland and first sailed in Sydney in the early 50s with business friends. In the 1955 – 1956 season Hans sailed with Keith Tierney, Alan Grundy and Arthur Foster in the 16 footer Zest. The 60's were very active sailing times for Hans and he spent time in 18 footers, sailed with John Kennedy in the Javelin Pan Pacific Championships in Fiji, sailed with Geoff Ottewill in Ynglings at RSYS and sailed in 16s at Middle Harbour with Keith Tierney and others.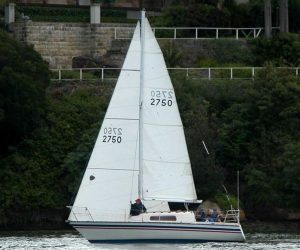 In the 70's Hans joined GFS and sailed with Geoff Ottewill and Harvey Porter on the J24 Grott.
Hans and John Hurlstone owned and sailed the Bonbridge 27 (2750) Force Four for many seasons until John acquired his own Bonbridge, Firefly. Hans continued to be a keen competitor in Twilight Orange Division with his great mate John Wood, son Tim and other crew members.
Hans will be well remembered at the club and will be listed on the soon to be commissioned honour board for GFS Patrons.
Our sincere condolences go out to Beth his wife, his family and good friends for their loss.
David Edmiston, Commodore