Race 2 is this Sunday May 20 – Updated Divisions and Entries can be found here.
Race 1 saw boats out on the water on a beautiful Autumn day which finally saw the race commence when the breeze filled in after a delayed start. The course yesterday was shortened at the start for all divisions and further shortened during the race. It should be noted that when a course is shortened during a WHWS race, the committee boat will fly an ORANGE pennant and code flag S Flag and be positioned adjacent to a rounding mark. A black and white checked flag waved from the committee boat will signify that you have finished.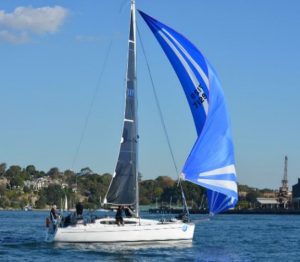 Yesterday's course was shortened for all divisions at the Manns' Point Mark. Race 1 results can be found on the Balmain Sailing Club website or here. Standout GFS performance in Race 1 was Hasta La Vista – first on handicap in Black Division.
Sailing Instructions and 2018 Course Maps are available from the BSC's website. If you are a current member of GFS, PRSC or DSC and have paid your annual race fees you do not need to pay to enter and you can still enter using the Top Yacht Entry System by clicking here.
Please do not assume that you are in the same division as you were last year. Several boats have been moved to even out the number of boats competing in each division and to create closer racing.
All remaining Winter Series dates are as per the GFS Sailing program –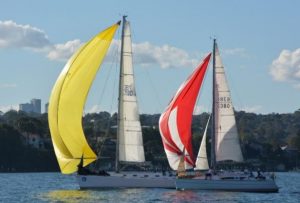 Race 2     May 20
Race 3     June 3
Race 4     June 17
Race 5     July 1
Race 6     July 15
Race 7     July 29