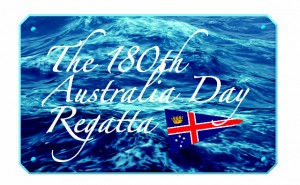 The Australia Day Regatta is regarded as the oldest continuously conducted sailing regatta in the world. It has been conducted each year since 1837 to commemorate the anniversary of the first European settlement of Australia. 2016 marks the 180th Australia Day Regatta. Originally known as the Anniversary Regatta, the regatta proper is held on Sydney Harbour where it began making it one of the highlights of Australia Day each year.
As well as competing in our GFS satellite events it would be good to have a strong GFS presence in the regatta on the harbour on Australia Day.
To compete you will need to complete the entry form which can be found  here . Further information can be found on the ADR website https://australiadayregatta.com.au/ or the regatta program which is available at the club.