The GFS Prize Presentation is at the GFS Clubhouse on Saturday May 27.
This GFS gala promises to be an event with as much pomp and ceremony as the recent crowning of King Chuck 3 in the 'old Dart'.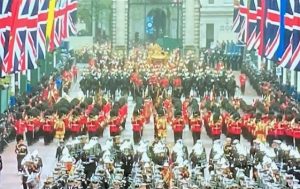 Unfortunately, Bay Street access and restricted parking will  prevent much of the pomp but within the castle walls of the clubhouse there will be ceremony to crown not only trophy winners but plate recipients as well.
Finger food and drinks will flow from the rotunda and the occasion will provide an excellent chance to debrief on the season past, irrespective of winning an award or not.