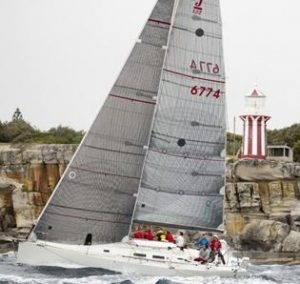 Jackpot and Adrian are heading south on Boxing Day in the Sydney to Hobart Yacht race!

It is the first time they have participated in the big race and it is an exciting and terrifying prospect.

They are lucky to have onboard some very experienced sailors some of whom sailed on Wild Rose ( the original Wild Oats ) with the late and esteemed Roger Hickman.
 Wild Rose raised funds during the RSHYR over the last 5 years and we would like to continue the tradition. The funds raised will go to the The Kids Cancer Project!
The link to the fund-raising page is at the end of this email and you can leave Adrian a message of support if you decide to contribute.
Thank you in advance and you can track his progress by going into the Rolex Sydney Hobart Tracker on the official website.
Warm regards from a nervous wife and supporter.  Maree
Go to  https://rolexsydneyhobart2016.everydayhero.com/au/jackpot