New Racing Rules of Sailing apply from January 1, 2021. Every year, at the Conference of World Sailing, improvements and amendments are made to the racing rules. They are re-published every 4 years.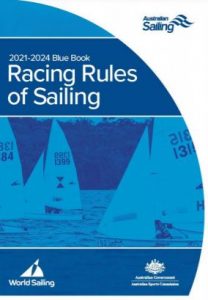 If you are new to racing, comparing what the rules were to what they are now will be of little interest. Simply download the new rule book and either purchase a book or visit a website which explains the rules.
Download – 2021-2024 Racing Rules of Sailing 'Blue Book' with Australian Sailing Prescriptions –   https://www.sailingresources.org.au/class-assoc/racing-rules/
The following link is to a listing of important changes in the order they appear in the 'new' rule book with the more significant in red. The attachment is more relevant for sailors who have been racing for a while. Download – RRS Changes
As usual there are many small changes aimed at making the rules easier to understand or less ambiguous. There are also some changes that affect the way we play the game of sailing.
The International Sailing Federation has changed its name again and is now known as 'World Sailing'.